Inspired by Late Sri.Kollarapu Seeta Ram Sharma Garu (Manthani).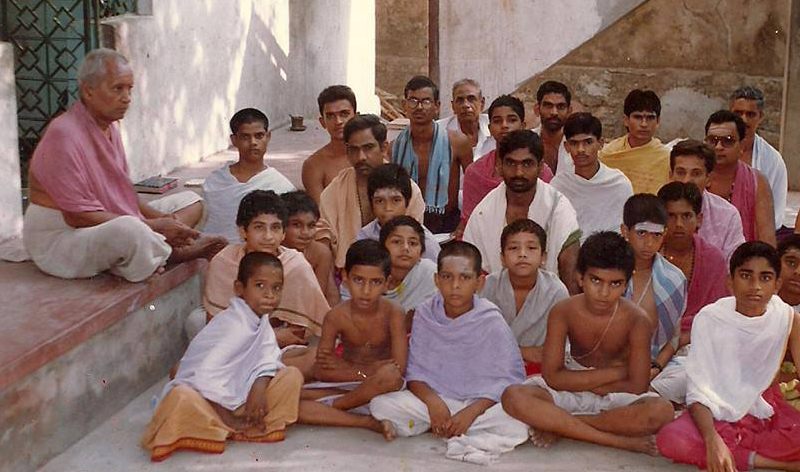 In the year 1989, Sri.Kollarapu Seeta Ram Sharma established a Vedic School ("Veda Patashala") with a noble cause to provide boarding and lodging facilities to the economically deserving Brahmin students. Vedic School was provided free Residential accommodation and food to Brahmin students who learn vedas their. A great Vedic guru, Sanskrit scholar and helped many of the students to settle in their life. We always remember such a great man. After his death many poor Brahmin students discontinue their vedic studies and went to some odd jobs for their survival. At the end of the day no one is intrested to study in manthani and school was completely closed.
On that day i realized and want to start helping hands with inspiration of Sri Kollarapu Seeta Ram Sharma Garu. Now Our Vaachaspathi Veda Vidya can help the poor students in many ways. Every year you can contribute a specific amount and it shall be given to the deserving students (chosen by you if you desire) in your name. The Trust welcomes Donations.